I'm staying up late today coz apparently, I just got home from the mall for some "light shopping." I needed to buy some toiletries which I have been putting off for like the longest time. I also went to pay some bills and check if my fave local fashion mag is already on the racks. And I was not surprised not to see any yet. Guess I'll have to check again by next week.
Anyway, here's our monthly dose of the cover's sneak peak.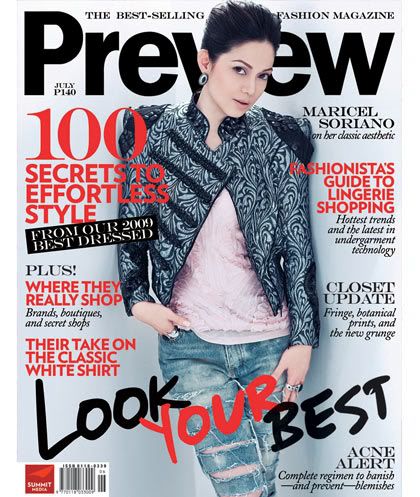 I was really surprised they chose a veteran actress as their cover model. Preview never fails to surprise me. And to my delight, Maricel Soriano did not look like any veteran actress at all. If anything, she's totally rockin' that luxe-street look. If only I could look as fab when I turn 50.
Know more about Preview by checking out their official website at
StyleBible.ph
.